Posted by:

E-Force-1
2009 Florida HO Race #5 The Raceway.Biz on 7/18 -
07/07/09
01:21 PM
Is Hosting The Next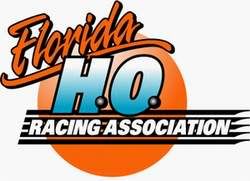 WHEN:
Saturday, JULY 18TH 2009
WHERE:
The Raceway.Biz
Cocoa, FL (Space Coast / East Coast)
1507 N Cocoa Blvd
Cocoa, FL 32922-6933
Contact Info 321-639-4692 Business
Bill?s email: Bpinch1@bellsouth.net
TRACK:
Extended Wizztrack Bonzai
RACE FORMAT:
3-MINUTE ROUND-ROBIN MAIN.
SCHEDULE:
SATURDAY SCHEDULE:
Open Practice 10:00 - 11:35
Registration Open 10:30 - 11:30
Amateur SS Race Begins 12:00
Pro-Am SS Race Begins 1:10
Expert SS Race Begins 2:00
3.0 Mod Race Begins 3:30
6.0 Race Begins 5:00
Awards: Thereafter
CLASSES:
AMATEUR SUPER STOCK*
PRO-AM SUPER STOCK
EXPERT SUPER STOCK
6 OHM MODIFIED*
3 OHM MODIFIED
ENTRY FEE:
$10 PER CLASS.
THIS IS THE FIFTH EVENT IN A POINT SERIES.
*IF YOU RACE AMATEUR CLASS, YOU CANNOT RACE THE EXPERT CLASSES.