Posted by:

E-Force-1
Florida H. O. Racing Association Race #4 Melbourne -
05/30/14
08:20 AM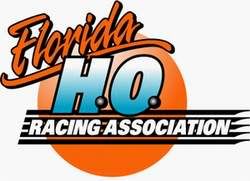 Hosted by:

WHERE:
1220 Sarno Rd
Melbourne, Fl 32935-5204
Bill Pinch (Owner)
(321) 600-4951
(866) 845-4559 Toll Free Outside Brevard County, FL
WHEN:
SATURDAY MAY 31ST 2014
TRACK:
WizzTrack EXTENDED BANZAI (CLOCKWISE DIRECTION)
RACE FORMAT:
2-MINUTE ROUND-ROBIN MAIN (CFHORA BOXSTOCK = BSRT G3R 902/905 & STORM EXTREMES) /SUPPORT RACE
3-MINUTE ROUND-ROBIN MAIN (AM, PRO-AM, EXPERT Super Stock, 6 OHM & CM Modifieds)
SCHEDULE:
SATURDAY SCHEDULE:
Open Practice 9:00 - 12:00
Lunch 12:00
12:30 SUPPORT RACE BEGINS - CFHORA BOX STOCK
OTHER CLASSES THEREAFTER
CLASSES:
PRO-AM SUPER STOCK
EXPERT SUPER STOCK
6 OHM MODIFIED* (STORM EXTREMES ARE ALLOW W/LEXAN BODIES & ANY REAR TIRE)
3 OHM COMPRESSION MOLDED MODIFIED
THIS IS THE 4TH EVENT IN A POINT SERIES.
*IF YOU RACE AMATEUR CLASS, YOU CANNOT RACE THE EXPERT CLASSES.
**IF TIME PERMITS & ENOUGH INTEREST.