Posted by:

wizzard
THUNDER STORM -
08/20/06
02:28 PM
The first car of its type available to the general public!
WTS01- Limited Edition Thunder Storm -
$59.95 each
Meet the Thunder Storm:
If you?ve not heard about the Thunder Storm car yet, where have you been? Its the first car of its type to hit the market. The Thunder Storm may well be the biggest thing to hit H.O. slot racing in decades. What?s all the excitement about? Wizzard has put together a brilliant combination of components to come up with a ?non-magnet? version of the Storm car, including vibration dampening weights and new tires, dubbed the Thunder Storm. Far from being simply a magnet car with the traction magnets removed, it?s an entirely new concept in many ways. In one fell swoop, Wizzard has moved the goalposts for all H.O. slot car manufacturer?s and proves, once again, why they?ve been the technology leader in H.O. slot racing since 1989.
Why a Thunder Storm? With the speed of today?s high-performance magnet cars increasing so much, even in box stock form, the release of this new, non-traction magnet car has been perfectly timed. Not only does it run at a much more realistic speed, Its a great entry level class to bring in new racers. Wizzard did not pre-release cars this past year for a variety of biased races to take place around the country. We very much wanted everyone to have the same opportunities. After months of testing and sorting, we are proud to offer the not only the first, but the best car of its type. Based on the current power supplies used everywhere, and with most of the same parts used in faster classes of racing, not only will you enjoy the concept, you will save your hard earned money. Unlike more expensive versions not yet released, the Thunder Storm is more than capable of running on lower voltages. With that in mind, FINALLY, there is a car that car run on both 12 and 18 volt powered tracks with equal success. A most important feature for those of you who don't want to put your current cars in moth balls.
As an added feature, we will also be bringing out "Limited Edition" cars with various types of bodies. We feel that the different groups around the country should have choices to reflect their type of racing. These bodies will be painted by one of the best painters today in an effort to bring you the very best quality.
And finally, we also have made the Thunder Storm available to Hobby Shops and Raceways world wide with standard pricing to make availability to you the racer even better. Enjoy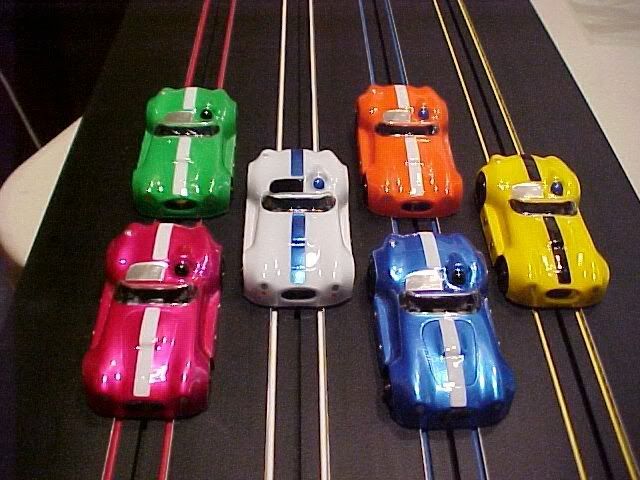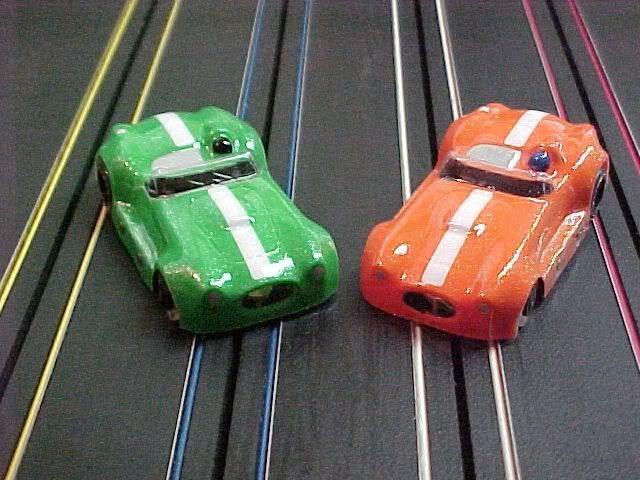 WTS09- Thunder Storm rolling chassis - $49.95
each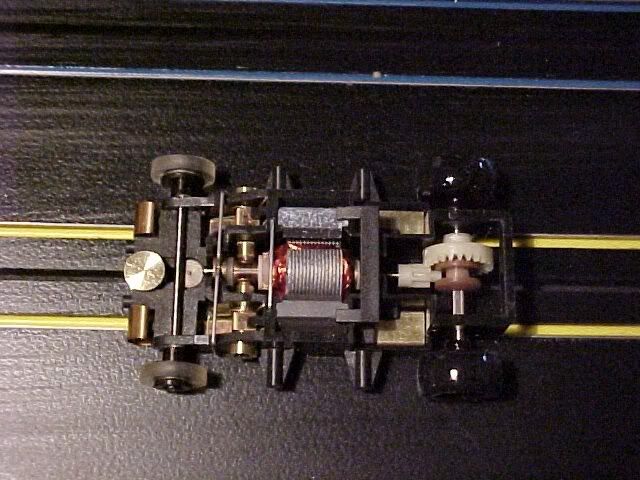 WTS50- Thunder Storm weight set - $7.50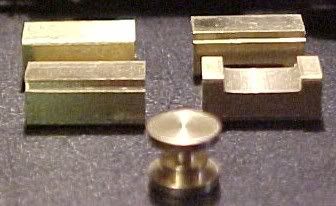 WTS51- Thunder Storm light traction weights -
$3.50 pair